Professional Bee, Hornet, And Wasp Control Services In Buckeye, AZ
Finding a trusted professional in Buckeye, AZ, to complete bee, hornet, and wasp control services for your residential and commercial property helps to keep everyone safe. Our team of trained exterminators will determine the type of stinging insects present and then determine how to most effectively and safely manage the problem.
We use different methods for bee and wasp nest removal, and all methods offer the most effective way to remove insects from your home or yard. Some species, such as bees, are typically removed from the property and relocated. On the other hand, hornet control typically requires exterminating the insects as they are very aggressive, particularly if they sense the nest is threatened.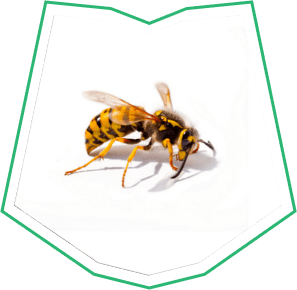 The Best in Hornet, Bee, and Wasp Removal Service Near Me
These insects can be very dangerous to attempt to remove on your own. Products sold at home and garden centers are not always effective, and they can also be a risk for pets and people if they are not used according to directions. We can get rid of these problem insects while you and your family stay safe. When you need the best wasp exterminator near me, give us a call.
At Grizzly Pest Control, we provide highly trained technicians to manage bee, hornet, and wasp pest control on your Buckeye, AZ, property. As a locally owned and operated company, we can find an appointment time that works with your busy life. To schedule a pest control service, call us today at 602-644-1730.